Serj Tankian, Arto Tunçboyacıyan - SerArt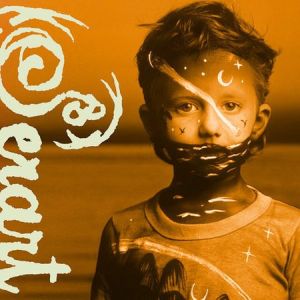 Треклист:

01 intro
02 cinema
03 devil's wedding
04 the walking x-periment
05 black melon
06 metal shock
07 save the blonde
08 love is the peace
09 leave melody country fear
10 gee-tar
11 claustrophobia
12 narina
13 zwumba
14 facing the plastic
15 if i can catch
16 i don't want to go back empty handed
Страна:
USA
Жанр:
Alternative | Experimental
Год выпуска:
2003
Формат:
MP3
Битрейт аудио:
192 kbps
Продолжительность:
00:44:33
Доп. имнормация:
Serart is a collaboration album by two international Armenian musicians: Serj Tankian ("Ser-"), lead singer of System of a Down, and folk multi-instrumentalist Arto Tunçboyacıyan ("-art"). It was the first release on Tankian's own label, Serjical Strike Records.
In the vibrant opening track, "Cinema," drum and bass beats get comfortable with scat vocals and jazzy interludes. "Love is the Peace" mixes the sounds of war (guns and bombs) with Arto's haunting voice. The melancholy ballad "Leave Melody Counting Fear" which mixes acoustic guitar with a Chinese string instrument called a guchin, is a haunting centerpiece of tragic beauty. You'll find a dance club swirl on "Save the Blonde" and Serj's signature socially conscious spoken word over a tropical rain forest feeling track on "Claustrophobia." Another highlight track on the album is "Narina" which features the vocals of singer Jenna Ross. Nothing is predictable as a sense of discovery pervades every element of the album.
In 2008, Arto Tunçboyacıyan confirmed in an interview that a second album is planned. However, due to heavy schedules and lack of prioritisation, the album "won't be recorded anytime soon."
The album was re-released in a "Deluxe Edition" on April 21, 2009, along with "Sun Angle Calculator" and the two remixes from the Serart Sampler.